1885 Legacy Society

The 1885 Society recognizes and honors donors who have included Springfield College in their financial and/or estate plans. These gifts can be made through bequests, trusts, or a wide variety of other planned gift arrangements. Members of The 1885 Society are committed to action in supporting the integrity of education and philanthropy.
Past gifts have helped create the excellent educational programs that Springfield College offers today. They enable scholarships for dedicated students, allow us the means to attract outstanding educators to do their life's work on our campus, and elevate architectural plans from the drawing board to reality. They understand the critical need to assure the financial future of Springfield College. Society members are dedicated to ensuring that future generations of youth will have the opportunity to know the Humanics tradition of a Springfield College education.
You can make a significant difference with your thoughtful gift to Springfield College. The office of development staff is available to assist you as you plan an outright gift, a bequest, a trust, a gift of real estate, or some other form of planned gift. Although the type of gift may vary, the spirit is the same.
"I wish I could do more," is something we often hear from many alumni and friends. A planned gift may present an excellent opportunity to "do more" without impacting assets you may need during your lifetime. For more information, contact Julie Considine Tyson at 413-748-3859.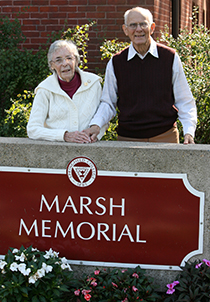 As a member of The 1885 Society:
You will receive our society pin and a plaque for your home or office
You will receive The 1885 Society publication, which contains timely information on giving and financial planning strategies
You will be invited to the President's Homecoming luncheon for major College donors and the annual Leadership Dinner during Reunion weekend.
You will have your name engraved on your class plaque hanging on the 1885 Society wall in Babson Library.